Two of our projects are featured in the new issue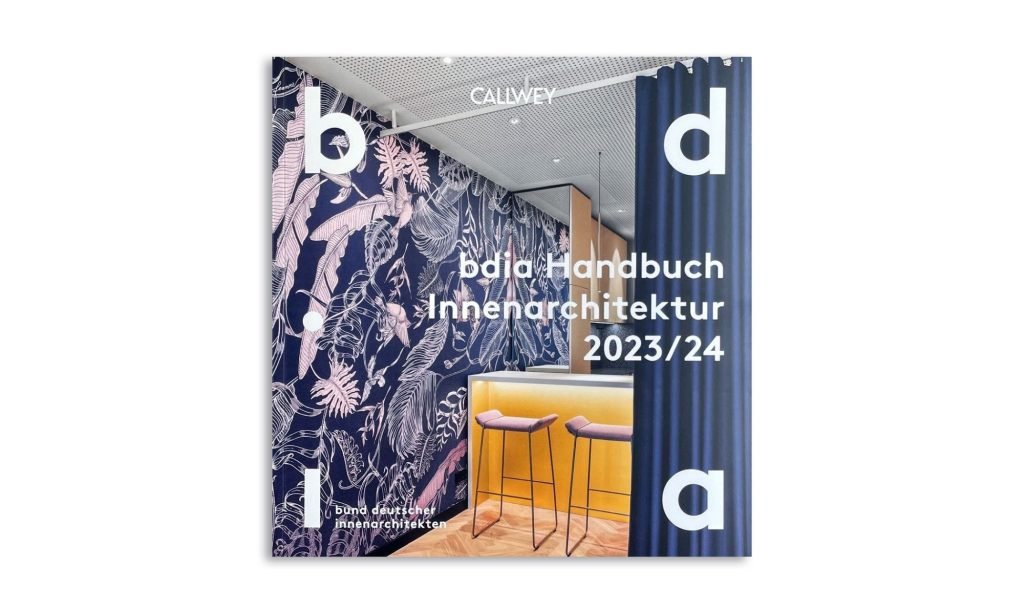 The new bdia Handbook Interior Architecture once again showcases the current trends and the high level of design in interior architecture in Germany. Just like last year, we are pleased to see two of our projects featured in the publication. Under the Hospitality category, you will find the revitalised Locomotive Shed in Marburg, for which we designed the catering area. The Living category includes the presentation of our interior design for an apartment in Cologne's Gerling Quarter. Due to their unique context within revitalised historical buildings, both projects were a special design experience for us.
"With the handbook, we actually present 25 business cards of bdia interior architects whose projects were selected for publication after long discussions because of their excellent concept and outstanding implementation," says bdia President Pia A. Döll in her foreword. Our first "business card", the Locomotive Shed in Marburg, highlights the transformation of the historical railway building into a modern gastronomy space inspired by the existing architecture. "The combination of old and new has created an extraordinary place whose charm arises from the design concept that is as independent as it is context-oriented." The interior design of the apartment in the Gerling high-rise in Cologne, which dates back to the 1950s, is also influenced by the existing architecture. The furnishings embrace the forms and materials of early post-war modernism era and translate them into the present. "The result: an elegance that reflects both the aesthetics of the historical building and the spirit of the inhabitants," comments the new bdia Handbook. The book is now available in stores or can be ordered using the ISBN 978-3-7667-2619-3.
More information is available at:
www.callwey.de/buecher/bdia-handbuch-innenarchitektur-2023-24/