Event Hotels Konrad-Adenauer-Ufer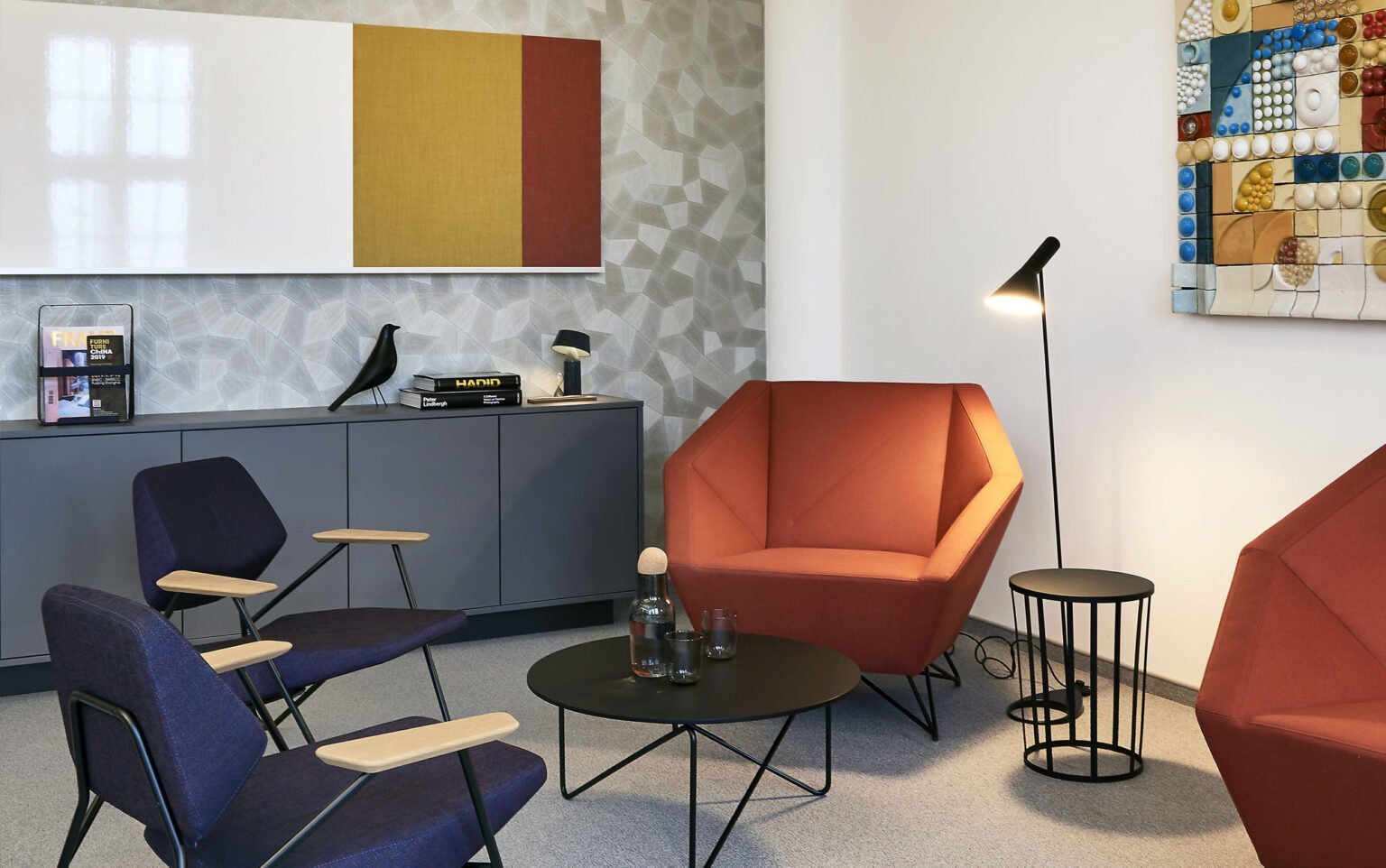 At over 50 locations in Europe, Event Hotels operates more than 80 business and city hotels under the name of well-known hotel brands. brandherm + krumrey designed an open office world for the company's headquarters in Cologne back in 2010. Now the premises in the historic Rheinpalais have been expanded with modern meeting spaces.
Since 2007, brandherm + krumrey has been working for Event Hotels, among others, on the design of hotel interiors. For the expansion of the headquarters on Cologne's Konrad-Adenauer-Ufer, the interior designers developed a design concept that was both emphatically functional and at the same time individual. The new meeting rooms blend into the existing office landscape as if it were a matter of course. Gray and white walls and floors create a serene setting for business meetings. The ambience is livened up with selected designer armchairs, large-scale ornamental patterns and colorful accents. Warm yellow and red tones highlight wall panels and individual pieces of furniture, giving the rooms a friendly touch.
Builder
EVENT Hotels – Event Hospitality Management Holding GmbH & Co KG
Place
Cologne
Completion
2019
Photos
Joachim Grothus