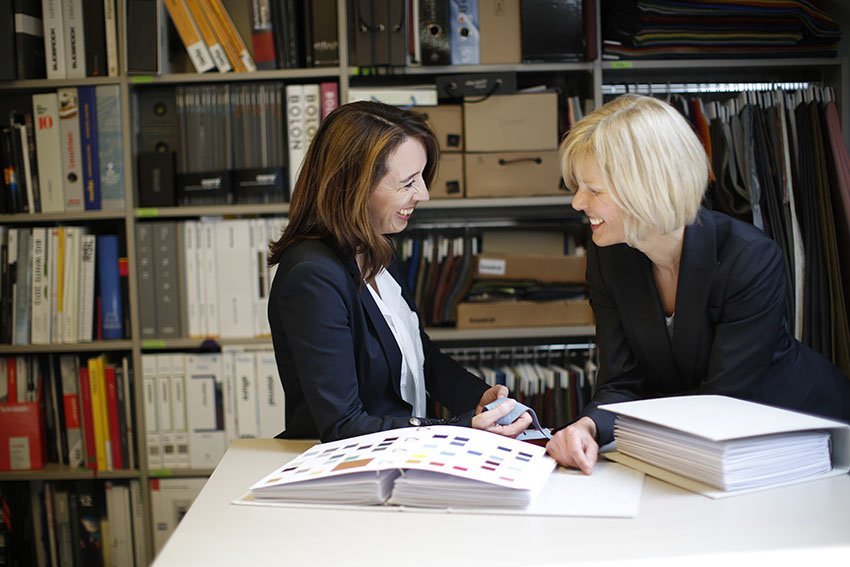 In addition to the design of offices or hotels, brandherm + krumrey are constantly working on special projects. For them it is a challenge to invigorate such projects with creative input. In the following short interview Susanne Brandherm and Sabine Krumrey explain, what they like about unusual tasks.
In addition to "usual" interior design tasks, you are constantly working on special projects such as recently a blood donation room on the Hamburg University campus. What challenges fascinate you about such projects?
The appeal of the small, the special and the search for exceptional ideas for extraordinary topics that go beyond the standard. This often includes low-budget projects that require more than other alternative solutions. For us it is a challenge to invigorate exciting projects with our creative input. We consider it an enrichment to develop ideas for these special projects and to draw new insights from them.
Besides your work as interior designers, you regularly sit on the jury of competitions / scholarships etc. What do you like about this task?
We are particularly attracted by the external view on inspiring projects and the approach of colleagues. The evaluation of other projects with regard to the development of design and trends is also fascinating. Additionally, the national and international professional exchange with jury colleagues is important to us.
You are also active in teaching at universities and in projects involving students. What developments are you observing with regard to the younger generation and the work of up-and-coming young people?
There are always surprises when we observe the approach of Generation Y. At the same time, it is important to pass on our experience and know-how to this generation – the most important thing is ease and to show that anything is possible while studying (because quite often we experience that students are already far too overly intellectual). What also strikes us is the partially existing shyness in creativity. We would like to support developing even crazy ideas.